Maturity
of this
edition


This general
move is
far less
subversive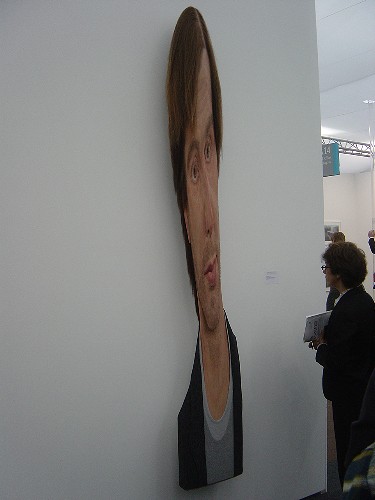 Lots of artists, curators, dealers and collectors boost this event and make a real 'artocracy', a flying circus of artists lovers and jet-setters.

This week has become a real art festival in London. Small other fairs are blooming: the Zoo, the Affordable Art Fair, and the Scope at St Martin's Lane Hotel allowing emerging artists to appear on this desired place. The expected Turner Prize is astonishingly calm and far less controversial than usual, the White Cube exhibits the Chapman brothers continuing their diverting work of Goya's etchings, already shown two years ago at the Tate's Turner Prize, Christie's organizes its auction sale "London Contemporary", and the highlight of Tate Modern's Turbine Hall is Rachel Whiteread' s installationÉ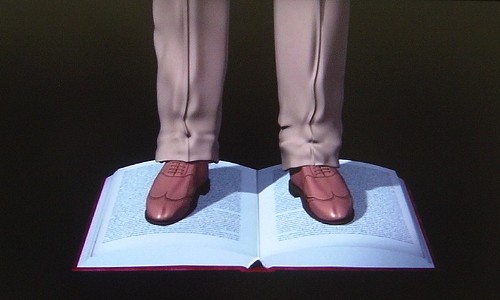 This third edition of Frieze is a succes, the fair is definitely international. 160 galleries, among which 35 British and 38 American. It is also avant-garde, vibrant, electric. Frieze has become pretty mature in a very short time and already shows a mood of calm efficiency, close to the artists as well as to the audience. The catalogue, for instance, is organized by artists rather than by gallery names.

We noticed an interesting balance between all forms of art and the end of the domination of huge formats with the exhibition of all sizes of works, allowing a vast range of price levels thus accessible to a wider range of people.

Major names where still there, but with familiar works. The usual headline grabbers, such as Bill Viola, whose work on emotion shown last year at the National Gallery and the Tate Modern reached a high level of intensity, Yinka Shonibare showing his photos of the Masqued Ball video presented at 2004 Turner Prize, Grayson Perry, unexpected winner of 2003 Turner Prize, Giuseppe Penone, Rodney Graham and his predella of monochroms on old LP vynils. We enjoyed the extravagant installations of Subodh Gupta and the remarkable photographic-holographic work of Dae Wonsoon, Berlinde de Bruyckere and her highly expressing bodies. We also really loved the numeric work of the German artist Tobias Rehberger, whose research questions the link between sculpture and painting, and who is dying for immortality: "I want to achieve immortality not through my work, but I want to achieve it through not dying."
The rubbish of consumer culture still dominates sculpture and gives a set of very funny and humoristic works.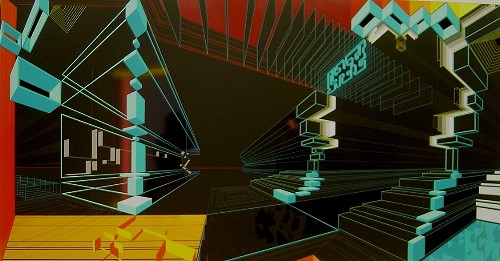 Among the few novelties presented at the fair, we mention a noticeable work of Evan Penny at Sperone Westwater, New York, presenting an 'anamorphic' sculpture of a distorted and magnified face of a phantom-like though intensely present man. A vibrant contemporary tribute to Holbein. An interesting, disturbing piece of Sarah Lucas, "Cock-a-doodle-do" and Weiner Reiterer's sculpture grabbed the attention of the press.

The maturity of this edition and the choice of exhibiting mostly less controversial works, seem to coincide with the global evolution of the art market after years of excentricity, and is definitely in the line of the choice of 2005 Turner Prize's nominees. This general move is far less subversive, but likely to contribute to an easier access to the works and a wider culture of contemporary art. It is debatable yet undoubtedly already there.