all about the Art
electric fair
vivid fair
vibrant city
Closer
to art lovers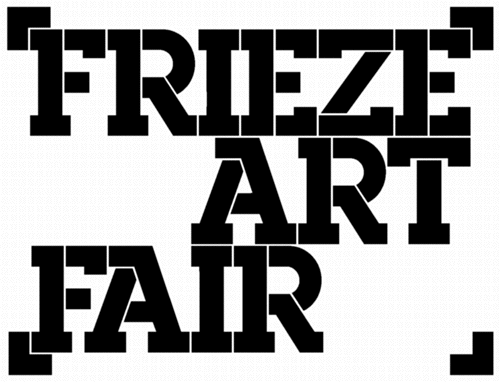 With their particular background of edition and art-publishing, the co-publishers of Frieze Magazine, Amanda Sharp and Matthew Slotover, show a strong interest for tutorial and critical culture, and a definite love for relevant art, artists, collectors and curators. They organized in 2003 the first-ever international fair to take place in Britain. They settled in Regent's Park, the very centre of the city, creating each year a new temporary structure, inviting about 130 international galleries, selecting "the most dynamic generation of galleries working today".

"Subversive, electric, closer to public, dynamic, enlarged to all forms of art". This is how Frieze Art Fair could be seen. Amanda Sharp talks about a very simple art fair model: "We feel that it is all about the Art". She works for a representation of all forms of art. The fair has become a productive platform for work to be created as well as shown; this led to a curatorial program as a major aspect of the Fair.

As opposed to other main art fairs, devoted to classical modern art, Frieze, in order to be successful, chose to be rigorously contemporary and more international. Its aim is to be among the two to three top-fairs in the world: Miami, Basel and Armory. It claims not to privilege any particular medium, but focusses on living artists, whatever the technique, as long as their work is relevant and avant-garde.

The choice of Regent's Park, with its temporary structure, allows unfamiliar and exciting creations. The team worked with designers and architects, all art lovers, in order to create a very precise, fine-tuned and sensitive environment. "Natural light, unusual display… the uneasy choice of this place requires a lot more risk and a lot more work", but at the end creates a very energetic environment.
The Fair is also a platform for many performance projects, shows and art works, which make it an exciting place to enjoy: Matthieu Laurette presenting "What do their wear at Frieze Art Fair?" - with his selection of the world's leading fashion experts, he will conduct tours of Frieze Art Fair, thus becoming both guide and performer -, three films by Cathy Wilkes, Roger Hiorns, and Donald Huquhart, an architectural installation in the entrance tunnel, and, in an enlarged vision of arts, Frieze Music will produce a concert of electronic music by Karlheinz Stockhausen. Last but not least, the Cartier Award will also allow to invite an artist to create a live-performance at the 2006 Frieze Art Fair.
All these events, as well as the dynamic Turner Prize or gallery shows, make this week a real Art Festival, where all programs cumulate to each other.

For Amanda Sharp, it is an achievement for a trade fair, an educational challenge: "It is very exciting that so many people come to visit the fair, just like an art festival, and will get an access to contemporary art, and it is great to make a place where artists feel comfortable to be."
Moreover, welcoming emerging galleries working with younger artists allows to present works at a very affordable price bracket, which is very important to allow newcomers to art.

"We have the feeling that living with art or buying art is not necessarily a prerogative for the wealthy."

"We want people to come and to have a great time."