Painting

is

not

dead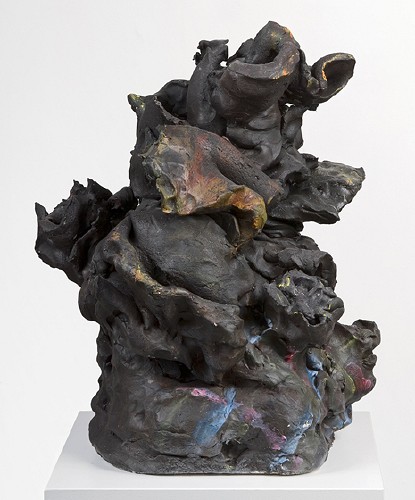 At the same time, the 4th edition of Frieze Art Fair in Regent's Park will present most of the shortlisted TP artists, next to major international galleries and their most exclusive artists. The Tate pursues its long lasting collaboration with Frieze, raising funds to acquire at the fair major new works of significant artists for its own Acquisitions Fund.

Are shortlisted: Marc Titchner, who explores 'tensions between the different belief systems that inform society, be they religious, scientific, or political', he is also presented at Frieze; Rebecca Warren, who 'positions herself in the lineage of sculptural tradition, and intentionally re-works and misappropriates existing images by masters of figurative sculpture'; and Tomma Abts, whose paintings are 'the result of a rigorous working method that pitches the rational against the intuitive'; and Phil Collins, whose art 'investigates our ambivalent relationship with the camera as both an instrument of attraction and manipulation, of revelation and shame', and offers a fully functioning office. His studio 'Shady Lane Production', gives an opportunity to anyone to call and tell about similar story, and therefore explores and analyzes the influence of camera exerts on behaviors.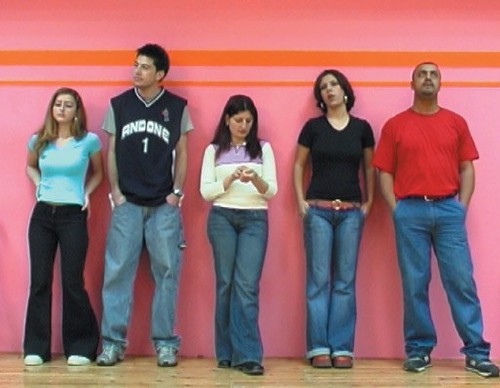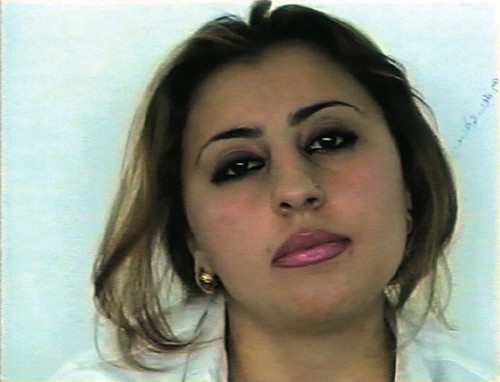 Marc Titchner questions us, his 'dear pioneers', as he describes us, and invites us 'with love in his voice', to contribute to the fulfillment of the objects before us. He considers that these objects only exist if they act as a receptacle of our potential, which is used far below our true capabilities. Therefore, he invites us to a journey where we must get into the works, his machines seem to stand between stages, where they are ready to work and a stage where they have been forgotten and lost their function. His wishes tree evocates the ones in Hong-Kong, his psionic instruments refer to the way our minds can be manipulated, and his large-scale work on the wall wonders if 'tiny masters of the world come out'…

Rebecca Warren works on a principle of irreverence to tradition as a way to question her master's authority. She presents unfinished, weird sculptures, so-said tributes to her masters, some works are made in clay, unfired, rough looking, some are cast in bronze, revised, recast as to express disregard for traditional connotations of the material. The wall-based vitrines contain various detritus from the studio, each object elevated to the status of an art-object. 'She adopts a deliberately precarious stance, reinforcing a slippage of meaning through her hybrid titles which incorporate references to films, songs and made-up words, which mirror the varied forms of her work'.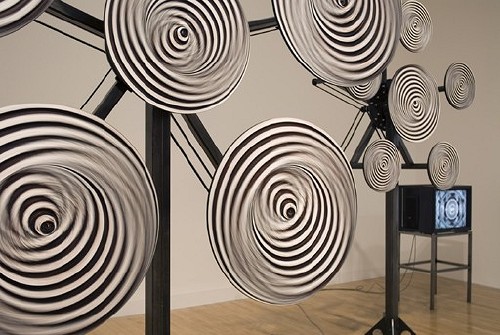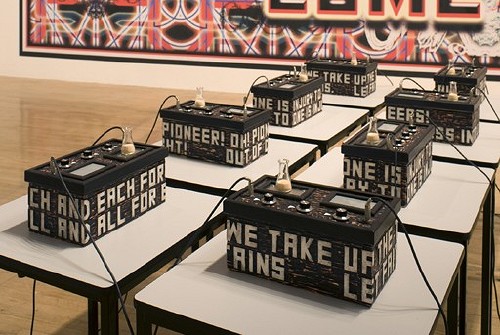 Painting is not dead, although so many scream at us, and Turner Prize proves it again. Tomma Abts was selected for the consistency of her work and research, her rigorous working method. Her works show a singular process where she uses no source material and begins with no preconceived idea of the final result. Using oil and acrylic on one same small format, she creates a body of work unlike anything else, while so many works are vulgar; her sobriety gives a power to each piece. Their small scale brings us to proximity, intimacy, closeness and our vision evolutes with the time. She reminds us of Mansouroff and his way to give a perception of volume to his works, and has the consistency of Morandi who built a body of work painting again and again the same bottles.

Phil Collins's 24-hours video bring us in a voyeur situation, and make us feel how desperate these people in need for camera can be. In need for being seen and listened to, in need of recognition and empathy, they are betrayed, mislead, abused and abused again and still need to appear again in press conferences. This cycle 'of no redemption' never ends or ends up in vacuity and despair. By instigating unpredictable situations, he encourages people to reveal their individuality, making the personal public with sensitivity and generosity.