emerging
galleries

prix
Marcel
Duchamp

ADIAF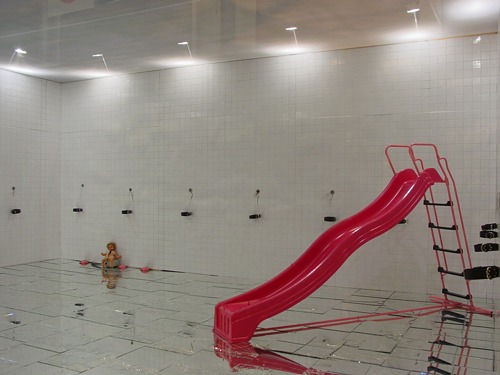 The hall presenting emerging galleries offers some strong moments, such as the installations at the Swiss gallery Synopsism, Jocelyn Wolf's installation within the space designed by Guillaume Leblon, the DVD collection of art-net-art (amongst which last year's production by Claude Closky), the Galerie des Multiples or the steadily growing quality of the works represented by Magda Danysz. The entire space offers an opportunity to discover artists of tomorrow.

The grand hall presents the classics of modern art, with major works from Alechinsky, Rebeyrolle (last works from this giant rebel, at Galerie Claude Bernard), Soulages or M. Valdez. Extended with film, installations and video's, related with the city and the fair's next year's venue, the Grand Palais, the FIAC links up with other institutions, thus creating a festival-like abundance.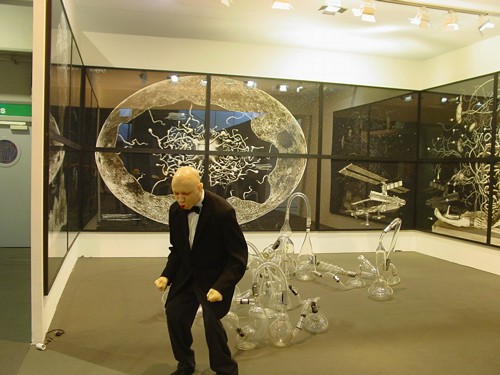 Organized by the ADIAF (Association pour la diffusion internationale de l'art fran¨ais), the Prix Marcel Duchamp reflects the eventful character of its British example, the Turner Prize: Subversive and disturbing, up until the jury's final choice. Created in 2000, and presided by Gilles Fuchs, the prize, which brings together around 200 art collectors and art lovers, aims to promoting French art throughout the world.

Four installations, especially created for this occasion, were presented to the public. Of the nominees, (the public's favourite) Kader Attia, Gilles Barbier, Olivier Blanckart and Claude Closky, the jury (amongst whom Hans Ulrich Obrist and the Flemish art collector Anton Herbert) chose the latter. According to the jury, Closky "mixes minimalist multimedia works with the immaterial", and is rewarded for "the complexity of his visual language and the wide range of supports that he applies (books, websites, video, photography, paintings) as well as his anticipated use of the language of the present media".